Cessna L-19 Bird Dog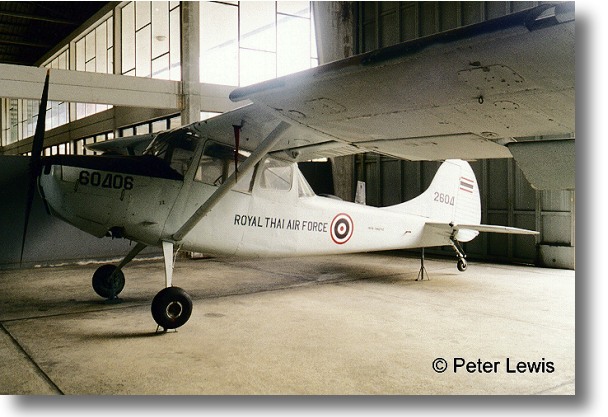 This was the civilian Cessna high-wing model 170 developed with a redesigned fuselage as a spotter aircraft for the U.S. Military. Carrying a crew of two, the Bird Dog saw extensive service with the military throughout Asia from the 1950s. Thai examples served with both the Army and the Air Force from 1954 up until 1998, with over 120 on strength.
Powered by a 215hp Continental horizontally-opposed engine, the Bird Dog could cruise at 105mph at heights up to 18500ft.
The aircraft is presented in a light grey paint scheme, with the serial '2604' painted on the fin. This would indicate a previous US serial of 51-12604
Page updated 2May2005