Curtiss SB2C Helldiver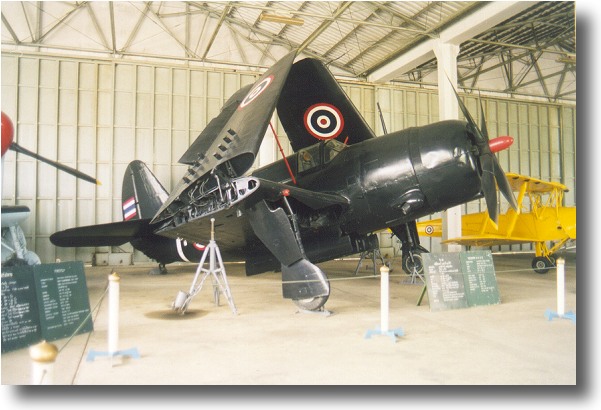 The Helldiver was developed in 1940 as a US naval dive-bomber. After some initial problems were solved, the Helldiver was judged to be a success and over 6000 were built for service from late 1943. The Helldiver was delivered to the Thai Navy in 1951. The six supplied had a short service life, retiring in 1955.
The Helldiver was able to attain a speed of 295mph on the power of a 1900hp Wright Cyclone R-2600 engine.
This Hellcat is painted a dark blue overall, with a white band around the rear fuselage. Just forward of this band is the number '4'. Sources quote the serial '3-4/97', US Navy identity Bu83410 and the construction number '366' for this aircraft.