Local constructions and conversions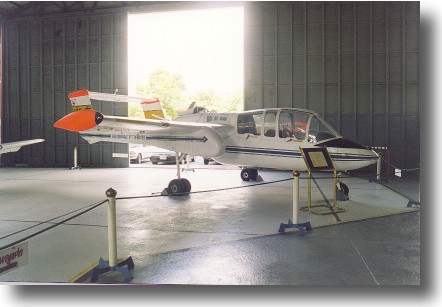 This appears to be an two-crew observation aircraft fitted with a single pusher engine driving a three-bladed propeller. Now known to be the RTAF-5, which first flew on 5th October 1984. Apparently intended to be a preparatory trainer for the North American OV-10 Bronco that the RTAF operated.
This is indeed a RTAF-4 Chantra (or Chandra - take your pick), a bubble canopy DH Chipmunk fitted with a Lycoming or Continental engine . Conversions were carried out at the Don Muang workshops from 1974. Carries code '03' on the fin, and the Thai script on the tail translates as "Chantra" the classical Thai word for "moon". This particular aircraft was used by the RTAF Flying Club at Don Muang and usually went by the call sign Sunny 03.
Page updated 1May2005