Percival P.54 Survey Prince 3A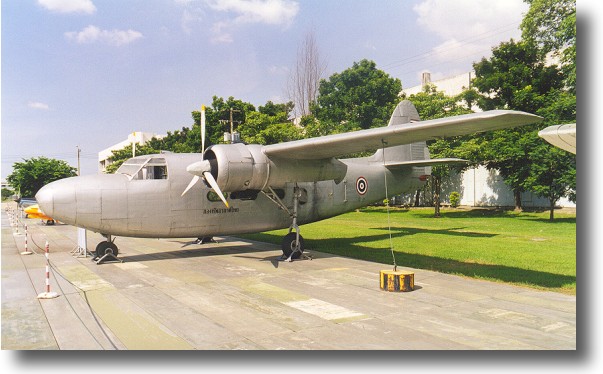 The Percival Prince was a late-1940s British medium range transport that featured an exceptionally roomy fuselage and a low, level floor. This made the type exceptionally attractive as a survey and airways calibration aircraft. One of these machines, a long-nosed survey model known at the Prince 3A, was registered to the Percival Aircraft Company on 26th March 1952 as G-AMNT. This aircraft was then flown to Thailand in April 1952, where it became 'BT1-1/96', and carried out survey work for the Mapping Organisation of the Ministry of Defence until 1957. It's manufacturer's construction number is 'P.50/41'.
The Prince 3A was powered by two 550hp Alvis Leonides 501/4 radial engines, had a cruising speed of 197mph, and could climb to 23400ft.
Page updated 1 May 2005