Westland-Sikorsky S-51A Dragonfly Mk.1A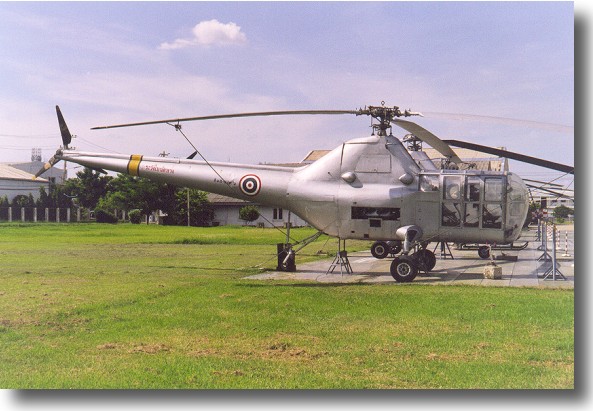 The Sikorsky S-51 was one of first helicopter designs successful enough to enter volume production. After a small batch were imported into Great Britain during 1947, the Westland Aircraft Company built a further 139 examples under licence. These were sold mainly for military use by the Royal Air Force and others. This would seem to be the first helicopter type operated by the Thai military, and the four machines purchased remained in service until 1972.
Powered by one 540hp Alvis Leonides 521/1 radial engine, the Dragonfly could cruise at 80mph over a range of 300 miles.
This helicopter was first flown in England on 29th April 1953 with the British makers registration G-17-2. The registration was changed to G-AMJW when a certificate of airworthyness was issued on 22nd May 1953, and the machine was sold to the Royal Thai Air Force in May 1953. The Thai serial quoted is '305/53'