This site, on the outskirts of the resort town of Torquay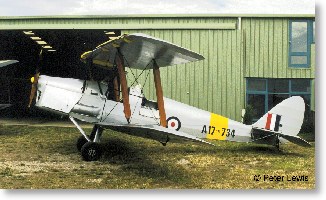 at the north end of Victoria's Great Ocean Road, is set up to appeal to all ages. For the kids, there is an adventure park, for older folk a golf course and a flying fox, and for those folk keen on old aeroplanes, the Tiger Moths.
There were two of these in residence, both in beautiful condition, and you can go for a trip in either of these veterans when the weather is suitable.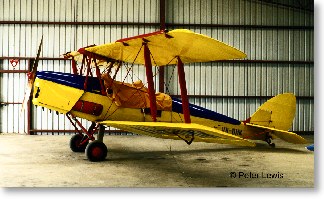 Also hidden away in the hangar is the rare folding wing de Havilland Leopard Moth which seats three, two passengers sit behind the pilot. However, it is not currently airworthy.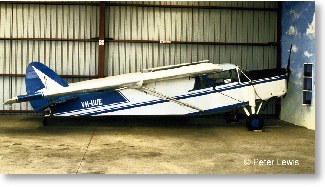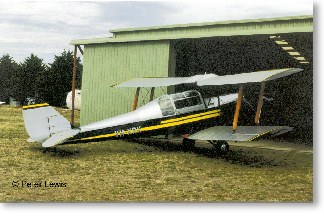 But the Thruxton Jackaroo is what we have really come to see . . . one of nineteen converted from Tiger Moths in England during the years 1957 - 1959. This particular aircraft was created in 1957 as G-APAJ, and it has lived in Australia since 1979. It seems to now be the only active example in Australia, and is certainly the only one now available for public hire.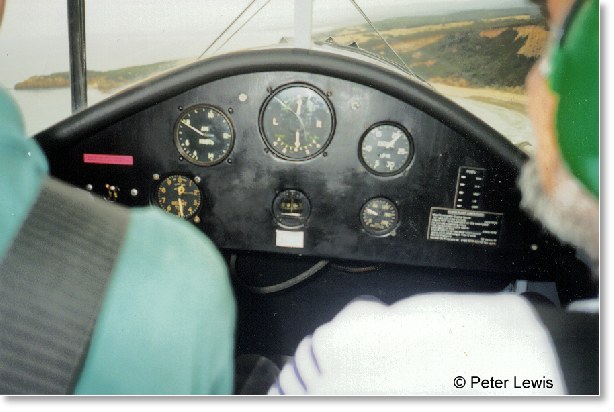 What you see is what you get - note the complete lack of any radio gear.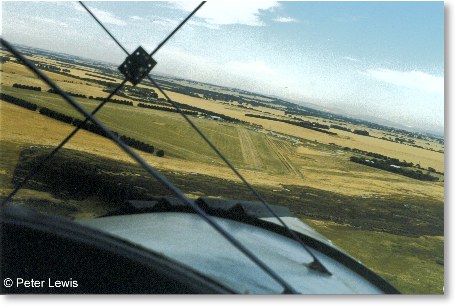 Turning finals at Torquay, a lovely grass airfield in the classic style.